How to integrate VMLogin with Luminati
1.Download and install VMLogin(3 Days Free Trial),Download
2. Launch VMLogin and start with creating a new browser profile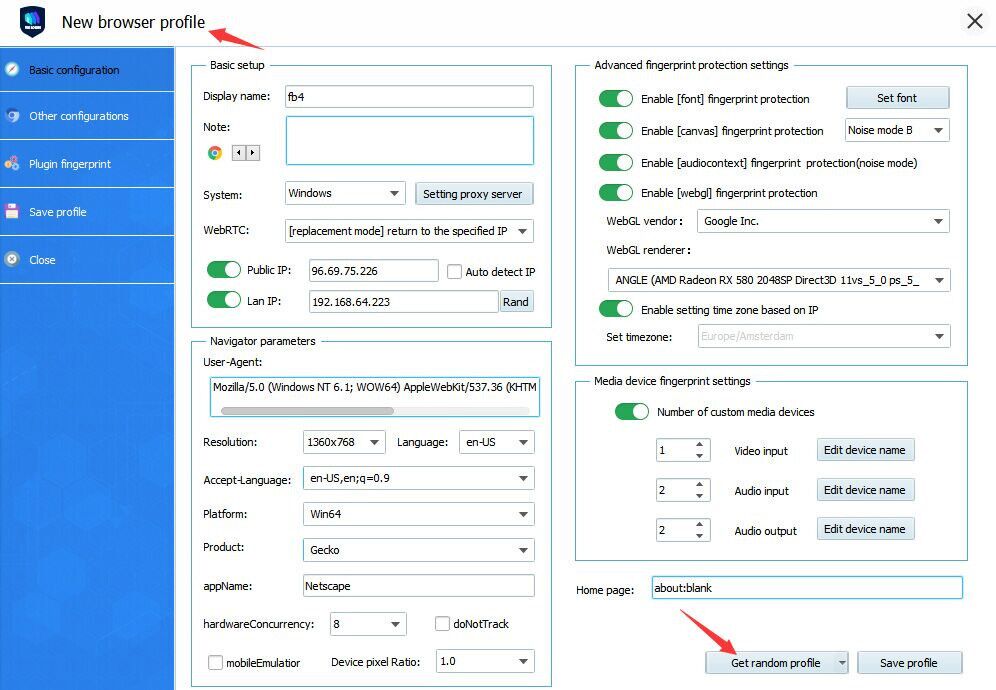 3. Click " Get random profile", then select the setting you want, like operating system, Screen Resolution, language, WebGL vendor, timezone, media device fingerprint etc.
4. Setting Proxy Server to your browser profile
5. Install and Launch Luminati Proxy Manager, then it will automatically open thehttp://127.0.0.1:22999/ browser interface for management.
6. Start to create proxy port
A. Login Lumitnati -> Start
B. Network-> Lumitnati, choose Luminati or External which you want.
C. Configuration-> Browser (Puppeteer/Selenium)
D. Create proxy port, then close.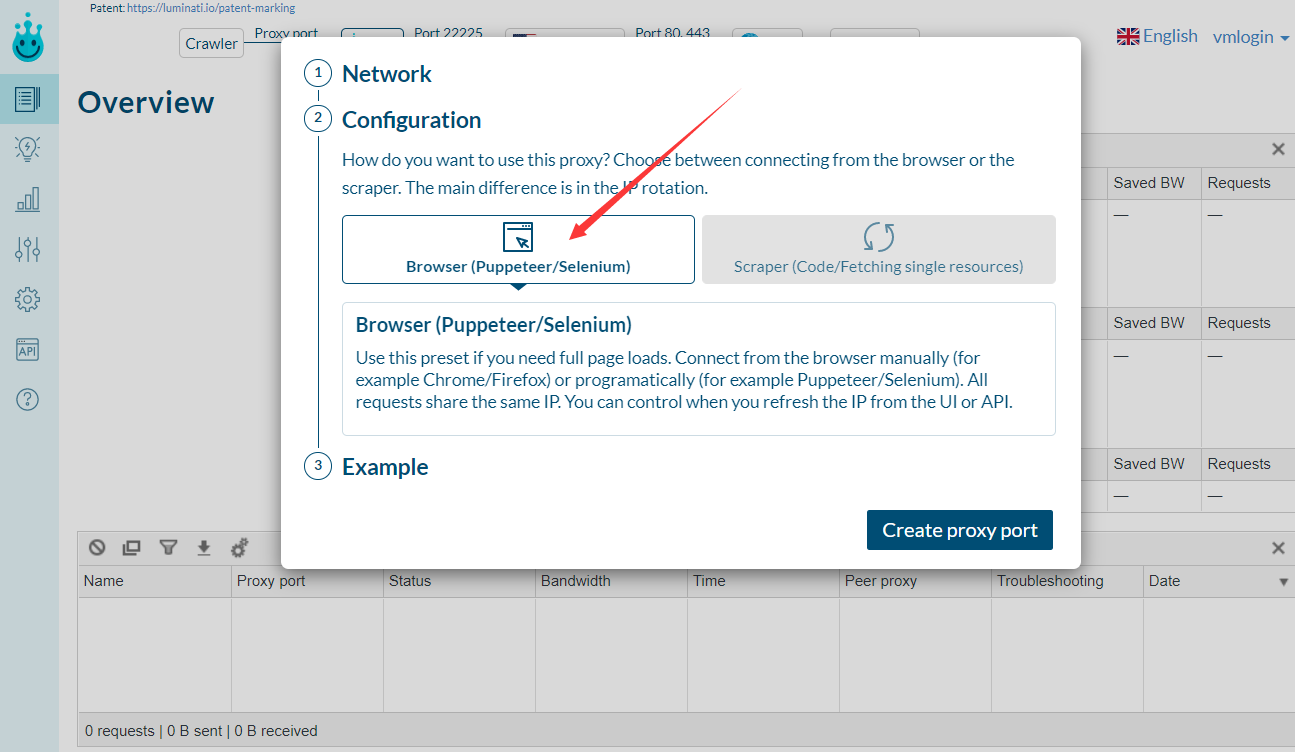 7. Open and set your proxy, then text proxy, Fox example:
Proxy type: HTTP
IP address: 127.0.0.1
Port: 24000
8. If you need to open multiple ports, for each port should be in different IP address,you can enter the 24000 port to set it.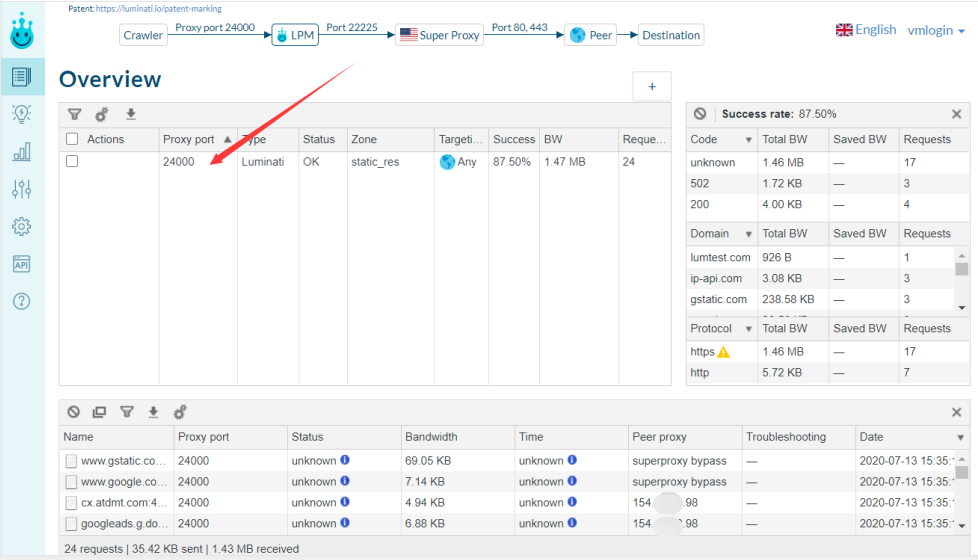 9. Generl-> Multiply proxy port-> select the number of port(such as 5), then open the button of "Multiply proxy port per IP", click "Select IPs", to select the port which is using.